Featured Space - Direct Office Space
Flatiron WorkLive Loft for Rent | 20th Street - $59 per SF. / 5000 SF.
5000 Sq. Ft. Work/Live Office Space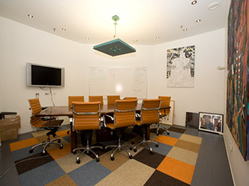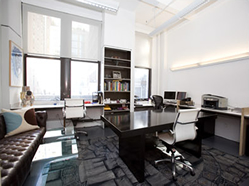 The listed space featured here offers a Live/Work office configuration that is two blocks away from the Flatiron Building.

This loft office is located 20th Street in Midtown between Fifth and Sixth Avenues, centrally located between the East & West sides of Manhattan respectively. The office enjoys a classic loft form factor (dark hard wood floors + high 12.5' exposed beamed ceilings) that occupies the whole of the fifth floor. Because of the floor full presence the passenger elevator opens directly into the Reception Area which has room for seating your guests.

This commercial loft contains all that is needed for a private business including; four Private Offices, a contemporary Reception Area, Conference Room, two Bathrooms, a Kitchen and separate Pantry, Freight Elevator, and a spacious open Work Area - plus "tons" of Storage Space within.

This office is situated inside a 11-story commercial loft cooperative building. The property is in the Flatiron District but close to both Union Square and Madison Square Park allowing for many transportation options for your staff and clients!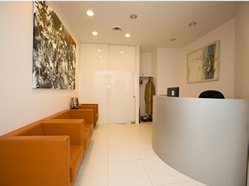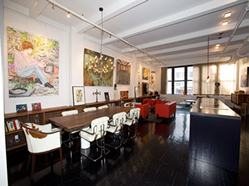 Available to view at your earliest convenience.
Access by Appointment Only.

Available Sizes:
(2 to 3 Year Term - Direct)
$20,000 (Monthly) 5,000 SF. Work/Live Loft
Key Features:
- Great Address just off of Fifth Avenue in the Heart of the Flatiron District.
- Classic Loft Form Factor (12.5' Ceilings)
- Full Floor Presence, passenger elevator opens directly into the Loft.
- 4 Private Offices
- Modern Reception Area
- Conference Room
- Cavernous Open Work Area / Kitchen
- 2 Bedrooms
- Separate Pantry
- 2 Bathrooms
- Excellent North/South Windows + Light
- Central HVAC
- Freight Elevator
- Tons of Storage Space

Call or Click Today - Tour Tomorrow ™


Request:
For More Infomation on
this Space Contact Us