Flatrion Commercial Condo for Sale
21st Street Commercial Condo | between Broadway & Park Avenue - $6.3 / 3500 SF.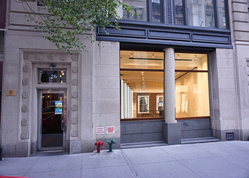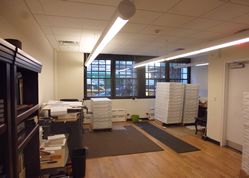 Located amongst the finest loft buildings of the Flatiron district, on Manhattan's East Side there now stands an available 3,500 SF. (which also includes a 1,000 SF Basement) ground floor condo for sale. This property stands within a 7 story boutique mixed use building which boats architectural details most notably seen when you approach the entrance. Art deco features have been integrated into the masonry adding character and class to this distinctive property. The condo is fronted by a large single window that is complimented by a clean wrought column that splits the aperture.
The condo is accessed through a lobby entrance right off the main door; security is maintained via key card and camera by building mgmt. Inside you will find an open layout - in essence a ground floor loft with all the bells and whistles including; polished wood floors, high exposed beamed ceilings, and some exposed ductwork. Moreover the ceilings stand at a height of 18' high - helping to add volume and perhaps the potential for exapansion of the space via a mezzanine.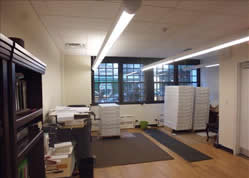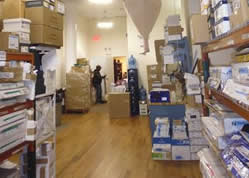 Available Sizes:
3,500 SF. (Ground Floor Space with 1000 SF. Basement)
Maintenance: $2,800 per Month
Real Estate Taxes: $3,167 per Month
The condo herein will accept most uses though it can't be vented so no restaurant use is the only restriction otherwise the space would be ideal for; Showroom for Home Furnishings Industry, Medical Space for any specialty; Surgical Suite, Medical or Dental practice, or a Walk in medical clinic. In addition the space could host an Exercise Gym / Fitness Studio with a great layout for Spinning, yoga, Pilates, one on one fitness!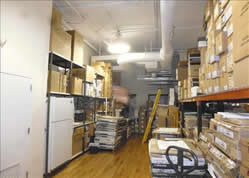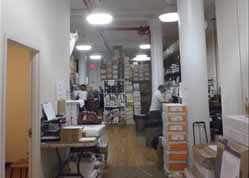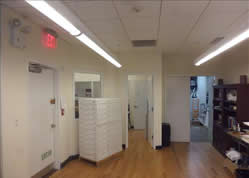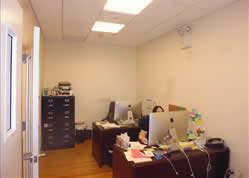 Key Features:
- Delivered as Raw Space
- Low Loss Factor; Extremely Efficient Footprint
- Currently configured into an open work space
- Loft Like Form Factor (Polished Wood Floor + High Exposed Ceilings)
- Easy access direct from the Street
- Never be Displaced; secured permanent location
- Ideal space for Showroom, Medical, or Fitness
- Prime Location in the heart of the Flatiron just 1 block from Park Avenue
Office Floor Plans: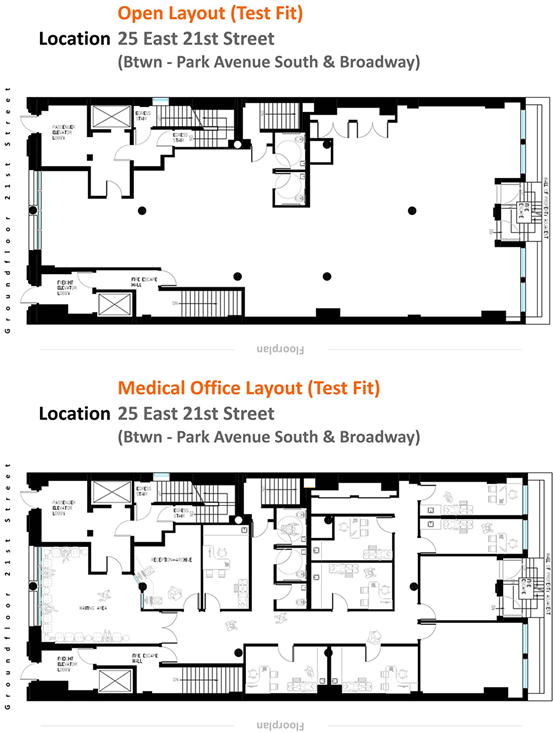 Call or Click Today - Tour Tomorrow ™


Option #1
Broker Assisted
Office Space Search

Space Location (Fifth Avenue West 48th to 51st Street)
Neighoborhood Information
This neighborhood plays host to many amazing residential and commercial properties all of which is benefitted by the Flatiron/23rd Street Partnership Business Improvement District also known as the BID - a non for profit whose goal is to enrich and develope the neighborhood's quality and status as an exciting and productive location to live and or work. Moreover in recent time the older, small office buildings in the Flatiron district have attracted start-ups in the form mainly of Tech Firms.
The main focus that attracts these start-ups are the lofts in the area - all of which bear high ceilings, polished floors, in relatively small footprints. Most of the offices found here offer an aesthetic appeal not found commonly in other areas of the city not to mention the buidlings with spaces that benefit from their views of Madison Square Park itself. Couple that with functioning operable windows, column light space, and great transportation options from east to west along 23rd street itself - its no wonder this area is triving today!
It is no accident, for example, that General Assembly, a new educational institute, meeting place and co-working environment devoted to technology entrepreneurs, was established at 902 Broadway, at East 20th Street, in the middle of the Flatiron district.

Businesses who call this Neighborhood Home
Jarvis W. Irving & Company, LLP
Farmer & Company LLC
The General Assembly (902 Broadway)
Demand Media (121 East 24th)
Bluewolf (11 East 26th Street)
Yelp (11 East 26th Street)
Apple (100-104 Fifth Avenue)
Paperless Post
Break Media
Zemoga

Nearby Hotels
The Westin New York Grand Central (212 East 42nd Street)
Fotzpatrick Grand Central (141 East 44th Street)
Hotel Boutique at Grand Central (447 Lexington Avenue)
Club Quarters Hotel, Grand Central (128 East 45th Street)

Noteable Buildings in the Area
175 5th Avenue (The Fuller Building)
1 Madison Avenue (Met Life Tower)
51 Madison Avenue (New York Life Building)
100-104 Fifth Avenue

Transit
6 at 23rd Street - Grand Central 0.2 miles
F M at 23rd St 0.12 miles
PATH at 23rd Street Station 0.13 miles
N R W at 23rd St 0.18 miles
1 at 23rd St 0.27 miles
1 at 18th St 0.30 miles

To the Airport
JFK Airport: 60 minutes by cab with no traffic
Laguardia Airport: 45 minutes by cab with no traffic
Times Square: 10 minutes by subway
Wall Street / Financial District: 10 minutes by subway