Large Office Condominum for Sale
Grand Central Commercial Condo | Third Avenue 40th & 41st Street - $950 per SF. / 32513 SF.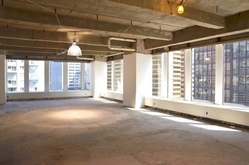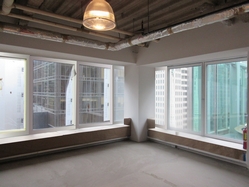 Midtown Manhattan Class-A Office Condominiums For Sale - The offering is a total of 32,513 RSF divisible to smaller units ranging from approximately 4500', 5900', 10,000', 15,000' to 20,000 RSF. Each unit offers an extremely efficient footprint conveniently located at Grand Central. Common Charges: $8.15 per RSF per annum Real Estate Taxes: $8.05 per RSF per annum.
The Office Tower in which these offices stand features a striking exterior of green glazed brick and glass spandrels. The redesigned two story lobby and facade create a new, dramatic street presence. The facade features soaring glass expanses along Third Avenue and black granite column facings, white marble walls, and marble and granite floors in the lobby.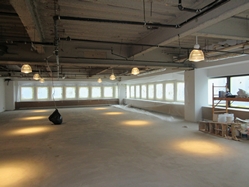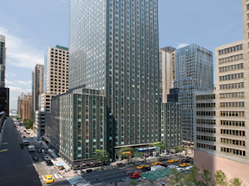 Available Sizes:
32,513 SF. (7th Floor Space)
Common Charges: $8.15 per RSF per annum
Real Estate Taxes: $8.05 per RSF per annum
The office tower in which this condo office stands is located on the East 40th and 41st Street, just steps from Grand Central Station and with convenient access to the 4, 5, 6, L, subway and Metro North lines.
This would be a great opportunity for any Corportate Headquearters or Consultate, Diplomat, or any NGO to secure a Manhattan based property which will appeciate in value in the years to come but will also provide savings on real estate taxes (foreign countries dont have to pay real estate taxes) and also provide protection / hedge against the constant increase in NYC rents because if you own office your base costs are fixed...

Key Features:
- Delivered as Raw Space
- Low Loss Factor; Extremely Efficient Footprint
- Corner Units Available
- 9th Floor Space (41 Stories)
- Elegantly renovated Lobby & Hallways
- New Elevator Cabs
- 24/7 Day Building Access / Manned Lobby (Very Secure)
- Fire Command Station in Lobby
- Staffed Freight Elevators
- Own for less than the cost of Leasing (Stablized Occupancy Costs)
- Control Your Space; able to dictate all aspects of Design and Function
- Never be Displaced; secured ermanent location
- Close proximity to the UN Headquarters & Grand Central Station
- Ideal space for Medical Professionals, UN related organizations & Businesses / Corporations
- Newly Renovate Lobby + Common Corridors & Bathroom
- Real Estate Tax Exemption (Certain non-profit and governmental organizations are exempt from paying real estate taxes when they own and occupy an office condominium. Tenants leasing office space are required to pay real estate taxes regardless of their status)
Office Floor Plans: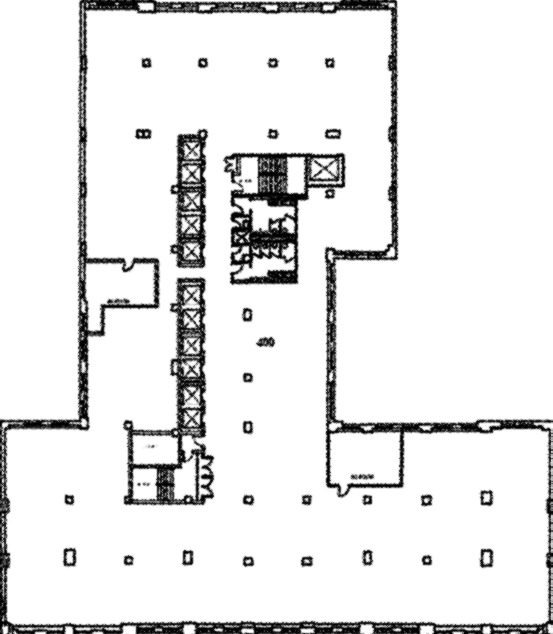 Call or Click Today - Tour Tomorrow ™


Option #1
Broker Assisted
Office Space Search

Space Location (Fifth Avenue West 48th to 51st Street)
Neighoborhood Information
This district is one of the most prestigious commercial real estate markets in New York City with blocks full of class A office space buildings offering space for lease or sublease or executive suites solutions. It is located primarily on 6th Avenue (Avenue of the Americas) and is bordered by Park Avenue to the West, Madison Square to the South and eoncompassed by Midtown. Rockefeller Center, the legendary commercial real estate complex, is located between 48th and 51st streets and Fifth and Sixth avenues.
Well known buildings with office space for rent lease, sublease, or sale and great amenities such as 24-hour doorman and access, dedicated elevators, sophisticated reception and conference areas, IT support, impressive views and large windows.
Businesses who call this Neighborhood Home
Permanent Missions to Croatia
Permanent Missions to Nepal
Permanent Missions to Peru
Permanent Missions to Syria
Permanent Missions to Angola
Permanent Missions to Micronesia
Permanent Missions to North Korea
Permanent Missions to Liberia
Permanent Missions to Madagascar
Permanent Missions to Nicaragua
Permanent Missions to Trinidad & Tobago
United Nations Federal Credit Union
H&R Block
Hallmark Cards
Heron Ltd.

Nearby
The Westin New York Grand Central (212 East 42nd Street)
Fotzpatrick Grand Central (141 East 44th Street)
Hotel Boutique at Grand Central (447 Lexington Avenue)
Club Quarters Hotel, Grand Central (128 East 45th Street)

Noteable Buildings in the Area
220 East 42nd Street
501 Fifth Avenue
551 Fifth Avenue
420 Lexington Avenue
274 Madison Avenue
275 Madison Avenue
286 Madison Avenue
315 Madison Avenue
299 Park Avenue
345 Park Avenue
666 Third Avenue
711 Third Avenue

Transit
S 4 5 6 7 at 42 Street - Grand Central 0.2 miles
E M 6 at 51st St 0.4 miles
Ferry at E 34th Street Ferry Landing 0.5 miles
B D F M 7 at 5th Av 0.6 miles
6 at 33rd St 0.7 miles
E M at 5th Av 0.7 miles

To the Airport
JFK Airport: 60 minutes by cab with no traffic
Laguardia Airport: 45 minutes by cab with no traffic
Times Square: 5 minutes by subway
Wall Street / Financial District: 1 minutes by subway